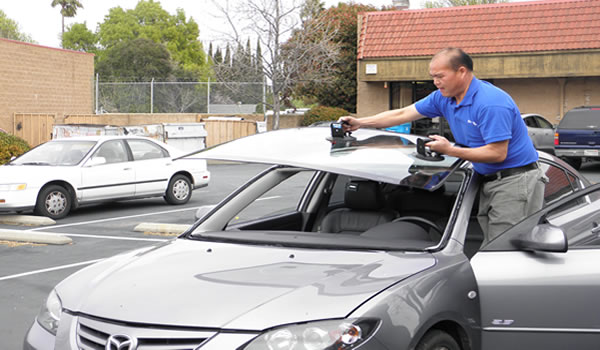 Vacaville Rock Chip Repair | Vacaville Windshield Replacement
Does your windshield have a rock chip, or maybe a crack? These seemingly small blemishes can be more than just an annoying mark on your glass. Sure they look bad but the problem doesn't end there, if left unattended these can become deep cracks that compromise the safety of the car and its passengers.
So if your car is in need of some fresh glass, look no further. Call Accu 1 Glass now! Our comprehensive staff is standing by to provide you with the best possible quality glass to fit your car and your budget. Even if you're not sure whether you need to replace the glass or just repair it, we can help so that you the customer doesn't have to spend more than you have to. We are the rock chip repair specialists in Vacaville, Ca.
We Specialize In:
*Vacaville Auto Glass Repair
*Vacaville Auto Glass Replacement
*Vacaville Rock Chip Repair
*Vacaville Auto Windshield Repair
*Vacaville Auto Windshield Replacement
* SAME DAY SERVICE
* Fast, Convenient, Expert Installation
* Free Chip Repair( with Qualified Insurance)
* Lifetime Workmanship Warranty
We pride ourselves in offering very competitive pricing and a high standard of quality.
Windshield Repair
Windshield repair is safe, effective, convenient and takes less than 30 minutes to complete. Accu ~1~ Glass specialists can repair chips, nicks and cracks up to 6 inches long. A quality windshield repair will restore the structural integrity of the windshield, help prevent the damage from spreading, and make the blemish much less noticeable, without removing and replacing the glass.
An Affordable Auto Glass Replacement Solution
Repairing a windshield can be a good money saver. If you have comprehensive coverage, and you choose to have your windshield repaired rather than replaced, most insurance companies will waive your deductible, leaving no costs for you.
Quality Service, Quality Materials
We will only use the most reliable tools available to repair or replace your glass. Customer satisfaction is our main directive so get in touch with us and get all your glass related problems solved today!